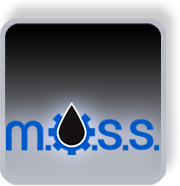 | | | |
| --- | --- | --- |
| | | |
 

"BURINTEKH" company was founded in 1999 and now is one of the largest Russian manufacturers of PDC bits, roller cone bits and other tools for drilling and workover. 
Highly skilled staff, having long-term experience in science and project works, are creating highly efficient tools. Drilling engineers with practical experience maintain service.

The production basis of the company is supplied with up-to-date equipment, high-accuracy CNC machines, newest multi-axis workcenters and effective means of quality control in each stage of production. 

"BURINTEKH", Ltd works out and produces the following tools:

 

                                                           

·         PDC bits;

 

·         bicentric and sidetracking drill bits;

 

·         roller cone bits;

·         core bits;

 

·         reamers and underreamers; 

 

·         coiled tubing tools;

 

·         milling cutters for recondition of boreholes;

 

·         jars and core barrels.

 

"BURINTEKH" also provide such types of service as: drill bit service, sidetracking service, supervising, directional and horizontal drilling, drilling fluids service, core recovery, reamers work-out, rent of jars and parts of BHA, downhole motors workout.


"BURINTEKH" is certified by ISO 9001, ISO 14001, ISO 18001. Now the company is undergoing certification by API.